Sideline the filibuster to protect American voting rights and democracy
Joe Diggs, President of APRI Phoenix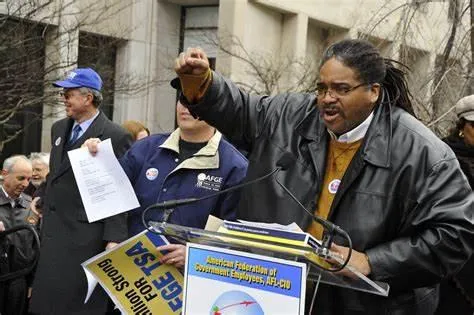 In a world in which members of political parties seem more interested in defeating the will of the electorate, if it means defeating their political rivals than improving the lives of countless Americans, the filibuster has become the weapon of choice. The filibuster, a Senate procedure, has been used to sideline and stop bills without there ever being an actual vote on the substance of the proposed legislation.
Most recently, it has been used to stop a legislative agenda that maintains broad support among a majority of Americans. Now, as pro-Trump, anti-democracy extremists —  both in elected office and on the campaign trail — stake their political careers on the unraveling of President Biden's fair and free election in Arizona, it's clear that we must act with urgency to protect our democracy.
As we celebrate the late Rev. Dr. Martin Luther King's life and legacy on Monday, Sens. Kyrsten Sinema and Mark Kelly must honor him with action by sidelining the filibuster and restoring the Voting Rights Act of 1965, ensuring that all eligible Arizonans maintain their sacred right to vote.
To be sure, the right to vote has never been truly guaranteed for many Americans. In fact, a quick review of legislatures around the country, including Arizona, we see a disturbing, coordinated effort to curtail, discourage, and even deny the rights of hard-working Americans equal access to voting.
After generations of state-sanctioned violence and intimidation at the polls, it was civil rights leaders like the Rev. Dr. King, labor leader A. Philip Randolph, and the late Congressman John L. Lewis who painstakingly paved the way for the passage of the Civil Rights Act of 1964 — which faced weeks of filibustered opposition — and the Voting Rights Act of 1965, which set out to ban racial discrimination in voting nationwide.
For decades, the VRA prevented states from implementing laws that infringed on voting rights, including in 2004 when Arizona voters passed Proposition 200 to require prospective voters to provide proof of citizenship when registering to vote.
However, when the U.S. Supreme Court gutted the Justice Department's ability to oversee statewide election law in 2013 in Shelby County v. Holder, states across the country moved to restrict voting rights for working people, especially in BIPOC voters.
Arizona was no exception. In the immediate wake of the decision, conservative lawmakers in our state legislature went to work to significantly reduce the number of polling locations statewide.
By the 2016 presidential election, the U.S. Commission on Voting Rights reported that there were 212 fewer polling locations available to Arizona voters than the previous election cycle. Earlier that year, state legislators passed House Bill 2023, which made mail-in ballot collecting a class 6 felony.
When voters on the Navajo Nation are forced to drive 40 to 150 miles round trip to cast their vote by mail, it's clear which communities this law was manufactured to disenfranchise.
Without federal oversight, Arizona's anti-democracy legislators have also weaponized precincts against voters. In Arizona counties that continue to assign voting precincts, it is often difficult to find your correct location.
Oftentimes, locations change not only year to year but even change between the primary and general elections, which remain separated by only a few weeks. For those who make the mistake of casting their vote in the wrong precinct, the penalty is disenfranchisement.
During the 2016 election, more than 40% of all ballots rejected were thrown out because the voters who cast them either weren't registered or didn't register by the state's deadline. This lead the U.S. Court of Appeals for the 9th Circuit to rule in 2020 that, "Arizona's practice of wholly discarding [out-of-precinct] ballots thus has the effect of disproportionately undercounting minority votes, by a factor of two to one, precisely where the problem of under-representation in Arizona is most acute."
Despite Arizona's long history of election race-based voting discrimination, attacks on our democracy from Arizona's majority party during the 2022 legislative session are truly unprecedented.
By the end of the first day of the 55th legislative session last week, Arizona Republicans have already introduced 10 bills related to elections, including bills to eliminate mail-in voting for citywide elections, create a $5 million Bureau of Election Fraud, break up each county into even smaller voting precincts, and even a bill to allow anyone with the funds to demand a hand recount of any election.
It's not hyperbolic to say that every American's right to vote has never been under greater threat. Our democracy has never been under greater threat. For people of color and women, this threat is of even greater concern.
After years of attempting to suppress our right to participate in American Democracy, those who hold the levers of power in Arizona will stop at nothing to ensure the continuity of their political survival. In 2020, voters in every corner of our state mobilized to secure a better future for ourselves, our communities, and our country.
Now, it's time for Sens. Sinema, Kelly, and our leaders in the Senate to protect our freedom for future generations. It's time to sideline the filibuster and restore the VRA through the passage of the John L. Lewis Voting Rights Act and the Freedom to Vote Act. Our democracy is at stake.