Unionization of a Mesa Starbucks could be start of larger trend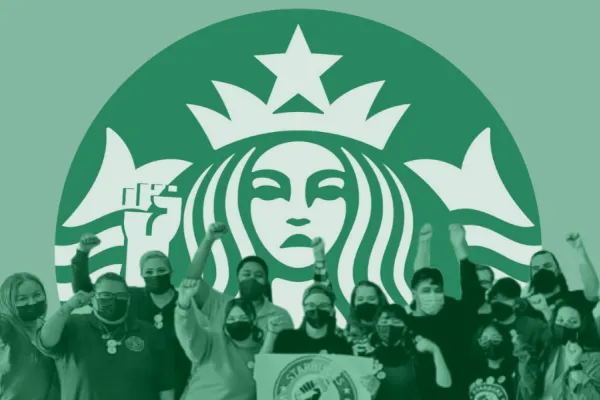 The following article was originally published in the Phoenix Business Journal on March 3rd, 2022.

Workers at a Starbucks in Mesa voted on Feb. 25 to unionize its store. It was only the third corporate-owned Starbucks in the country to unionize - and it might be a signal of more things to come at Starbucks and in Arizona. 

Employees at dozens of other Starbucks (Nasdaq: SBUX) locations around the country, including ones in Mesa and Phoenix, want to follow the lead of the Baseline and Power store and have voiced that they are ready to vote on unionizing their locations.

But Fred Yamashita, the executive director of the Arizona AFL-CIO, said the recent news from Mesa isn't just a movement among Starbucks employees, but a broader trend that he thinks will be happening in more workplaces in Arizona.

"We are a reflection of what is happening nationwide," Yamashita told the Business Journal.

Several polls and studies from the past few years – including from Gallup and MIT - show that people have higher opinions toward unions now than in the past and a majority of workers said they would join a union if presented with the option.
Younger people especially said they approve of unions. According to 2021 Gallup poll, 77% of people aged 18-34 showed approval for labor unions. With that in mind, Yamashita said it makes sense that Starbucks would be a place where unionization is happening.

"This is no surprise at all that a company that hires so many young people like Starbucks that you would have employees there who would want to join a union," he said. Even though many employers are offering higher wages and more generous benefits right now to attract talent because of a shortage of workers, many younger people like the idea of a union and a contract that keeps that pay and those benefits in place.

Across the board at places where a lot of younger people work in Arizona, Yamashita expects there to be talks of unionization Particularly he is looking at the tech sector, restaurants and hotels.

The newsrooms of the Arizona Republic and the Phoenix New Times have voted to unionize in the last few years, with those efforts being pushed by younger workers. Same with the Arizona Democratic Party.

While Arizona is following a similar trend with younger people, overall union membership is up here, which isn't the case in the rest of the U.S.

"Even though unionism was down in the United States [last year], there was an ever-so-slight uptick in union membership in Arizona," Yamashita said. "Even though it was a very small percentage, the actual number of union members that it would take to make an increase is a pretty significant number. That is encouraging."

In 2021, there were 167,000 workers in Arizona that were members of a union, which was up 7.7% from 2020, when 155,000 workers were union members, according to U.S. Bureau of Labor Statistics data released in January.

That same BLS data showed that Arizona had 208,000 total workers represented by union contracts last year, even if they aren't members of the union. That is up 0.5% from 2020 when 207,000 workers were represented by a union.

Unionizing not easy

Unionizing a workplace isn't an easy task and Yamashita said there are talks happening at offices, kitchens, plants, and warehouses across the state between workers and union organizers, but out of fear of retaliation from employers, many of the talks aren't made public until there is wide support.
Yamashita specifically highlighted Amazon employees, which there are thousands of in the Valley. While a vote to unionize an Amazon Warehouse in Alabama wasn't successful, the International Brotherhood of Teamsters has said it is going to put a huge investment into organizing Amazon workers. 
"It is not a secret that in many of these work sites there are conversations," Yamashita said. "But that process needs a certain amount of anonymity because of the ramifications those companies do when they suspect some of their members may want to form a union in the workplace."

Yamashita said there are "age-old tactics" companies and corporations use to intimidate, threaten, coerce or terminate employees who are talking about unionizing. He is hopeful that Congress will pass the PRO Act, which he said will penalize companies who use these so-called "tactics."

Click here to read the full article.