TWU 556 Informational Picket
Sky Harbor International Airport - 3400 E. Sky Harbor Blvd
Phoenix, AZ 85034
Picket Location: Terminal 4 Curbside, Level 2 8E curb East of Door 28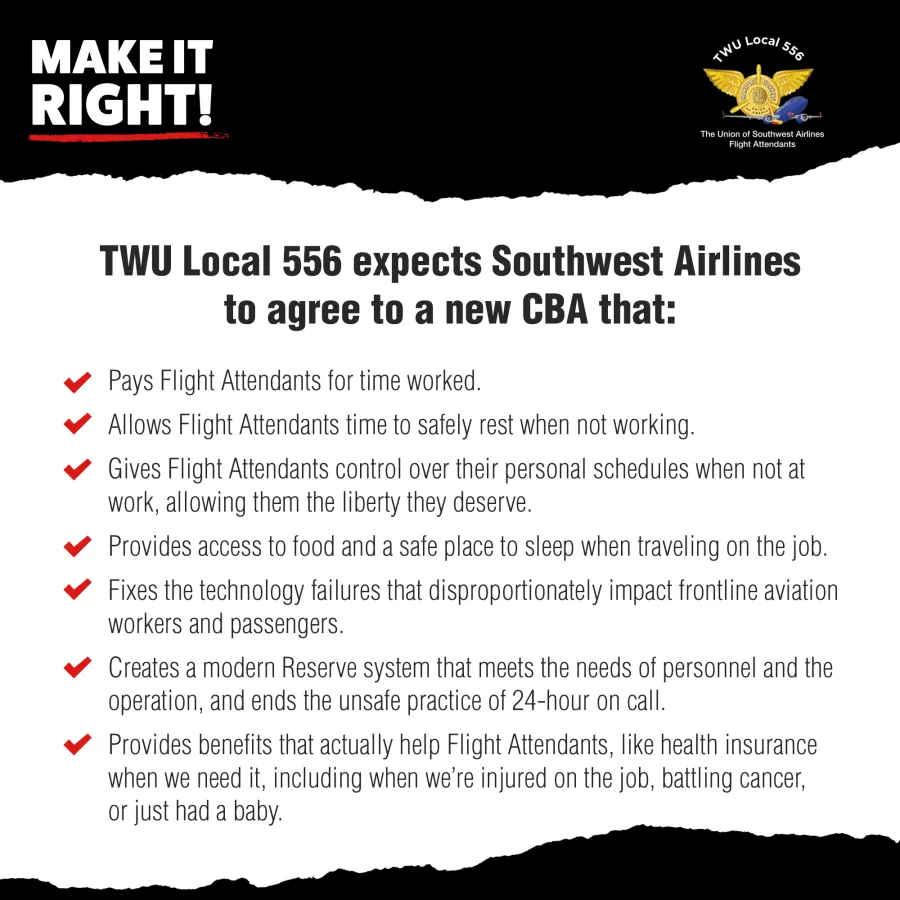 Never before in the history of Southwest Airlines have Flight Attendants' working conditions deteriorated so rapidly, crippling our quality of life, devaluing our role, and creating a loss of spirit.
On Tuesday, September 27, in Southwest Airlines bases all across the country, Southwest Flight Attendants will take a stand by conducting an informational picket. RSVP now to help picket in person, and ask your friends and family to join you.  Let's send a message to Southwest Airlines. It is time for Southwest Airlines to Make It Right!
Staging Area: Outside of Door 28 to either side, do not block doorway access
Parking: Park in your designated parking area and take the shuttle to the airport. The PHX Sky Train also runs to Sky Harbor Airport. Public can use general public parking.
Post Picket Event Location: Culinary Dropout at 149 S Farmer Ave, Tempe, AZ 85281